PROMATE 10000mAh Titan-10C Portable Power Bank.
$34.32

$34.32
GST included.
Shipping
calculated at Checkout
---
---
Model: TITAN-10C.BLK

PROMATE Ultra-Compact Rugged Power Bank with USB-C Input & Output, Dual Input, 10000mAh Lithium Polymer Battery, Color Black.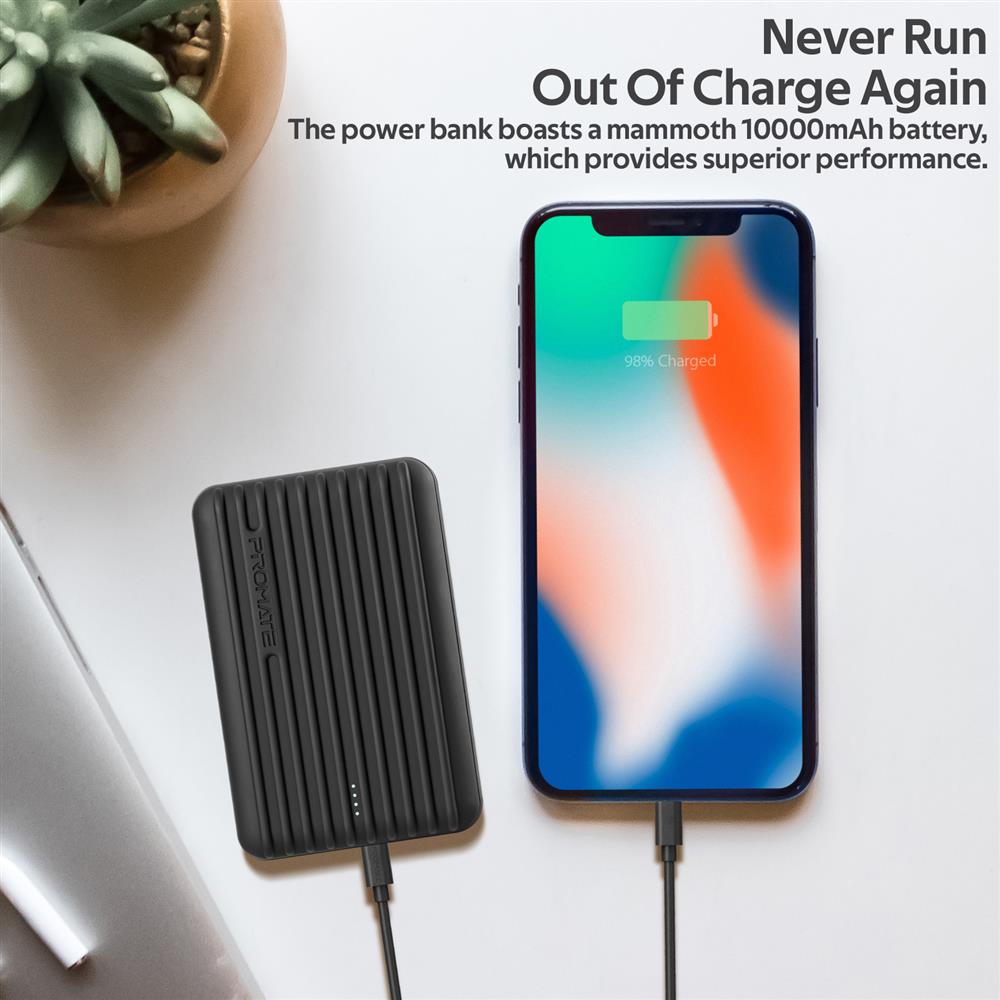 Never run out of charge with Titan-10C high capacity 10000mAh Li-polymer power bank. Charge your devices on the go with dual input ports. Titan-10C features ultra-fast USB-C, Micro-USB input ports and a USB-A output port.  The ultra-compact design with grooves makes it portable and durable.
Features:
Titan-10C has a sleek, premium design with grooves that provide stability and strength

Experience fast charging with a USB-C (5V, 2.1A) input/output port and a micro-USB (5V, 2.1A) port

Titan-10C features a USB-A output port for all your charging needs

The power bank features a powerful 10000mAh Li-polymer battery

Titan-10C is compatible with all USB-powered devices.
More Details
---